Air Quality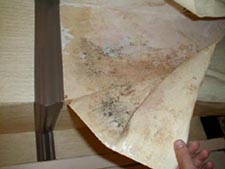 Alt & Witzig has scientists and environmental health professionals on staff who provide knowledgeable evaluations and logical, cost-effective solutions to your indoor air quality (IAQ) problems. All IAQ work is completed under the supervision of qualified senior project managers with over five years of relevant work experience. Our technical experts are well-versed in heating, ventilating and air conditioning (HVAC) systems, and the potential impacts to air quality that may result from HVAC failure or as a result of improper maintenance.
Indoor air quality is dependent on many factors including HVAC systems, outdoor air quality, building use and other secondary influences. We find that the majority of our projects fall in two categories:
Identification of structural defects that resulted in moisture intrusion
Changes in the use of HVAC systems that will improve indoor air quality
We take pride in the sensibility of our solutions and our commitment to our client's needs. We provide recommendations and alternatives and assist you with implementation of your site-specific needs.
Environmental Drilling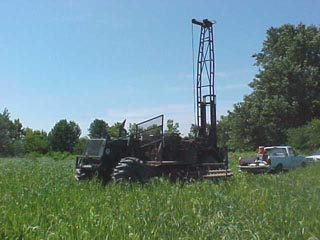 Our drilling fleet consists of truck-mounted, ATV (all-terrain vehicle) mounted, or skid-mounted rigs; providing capabilities for access even to difficult areas. Our skid-mounted rig can be barge-mounted for sampling in lagoons or other bodies of water. Soil samples are obtained in accordance with Federal and State Regulatory guidelines. Our sampling techniques include continuous split-spoon or direct push. The soil profile at each site can be accurately determined from this technique. Groundwater samples can be collected with temporary monitoring wells or through installation of permanent wells.
Property Assessments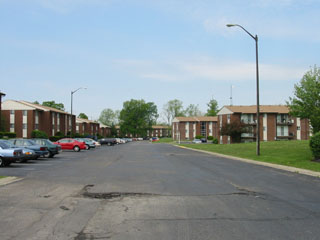 The main function of the Phase I Environmental Site Assessment is to identify potential environmental liability for your property. Alt & Witzig meets the requirements of the American Society for Testing Materials (ASTM) Standard Practice for Phase I Environmental Site Assessments (E1527-00), and will meet additional requirements requested by your bank or lending institution.
Our Phase I Environmental Site Assessments include information regarding:
Current and historical uses of the site and surrounding properties
The facility's waste management practices
The current regulatory compliance status
Potential for impact from surrounding facilities
The environmental history of the property from available regulatory agency files
Any other information which may assist in the decision making process regarding the property
In situations where additional investigation is warranted, the most appropriate and cost effective Phase II investigation will be recommended. Such an investigation may require sampling and analysis of air, soil, surface waters or groundwater in order to gather adequate information about the specific environmental condition of your property. A professional evaluation of the data collected will provide, in most cases, an adequate basis for an environmentally sound purchasing or lending decision.
Remediation Services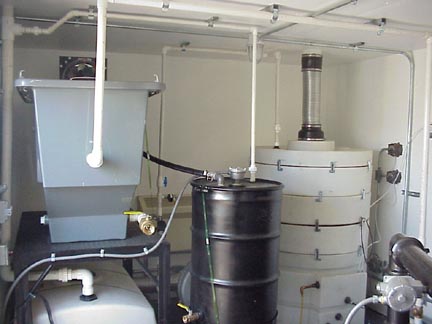 Alt & Witzig Engineering has assessed and remediated hundreds of sites impacted by various contaminants of concern including: Hydrocarbons, Industrial Solvents, Metals, PCBs, Pesticides and Asbestos. We work as an advocate for you by providing sensible remediation or corrective action solutions to environmental contamination.
Through the use of subsurface investigations and applicable laboratory testing, Alt & Witzig Engineering can provide valuable information about soil conditions and possible subgrade difficulties. We conduct tank closures, evaluate surface and subsurface contaminant releases, and treat contaminated soil and ground water when necessary. We provide turnkey remediation services, including evaluations of remedial alternatives, engineering design, construction, and operations and maintenance. These services are designed to minimize your liabilities, improve efficiency and reduce the costs associated with environmental compliance.
Alt & Witzig Engineering offers various remediation technologies that minimize oreliminate environmental contamination, including: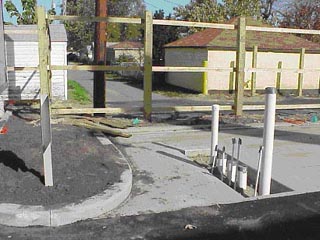 Multiphase Vapor Extraction
Soil Vapor Extraction
Air Sparge / Soil Vapor Extraction
Incineration
Groundwater Pump and-Treat
In-situ and Ex-situ Bioremediation
Fixation
After 29 years, Alt & Witzig has the experience to design, negotiate and implement plans to achieve regulatory compliance. Alt & Witzig Engineering maintains an extensive in-house library and stays connected with the industry's most comprehensive on-line services, electronic bulletin boards, and other resources to keep up to date with the ever-changing regulatory climate.
Underground Storage Tanks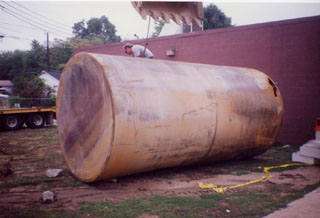 Alt & Witzig is committed to providing you with cost effective solutions to your UST needs. From tank closure to complicated remediation or risk assessment, we can help you solve your UST issues.
Alt & Witzig can also provide assistance with installation of new underground and aboveground tank systems. We own and operate several drill rigs and can respond quickly to meet your project schedule. We also have remedial equipment such as simple pumps and carbon drums to transportable remediation systems.
Wetlands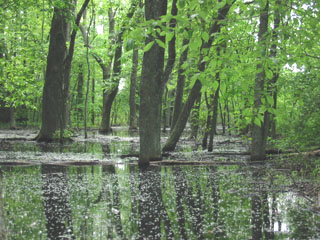 Alt & Witzig Engineering, Inc. provides expertise and services in different facets of wetlands and streams. We have the experienced personnel necessary to successfully complete your projects. Our staff includes wetland scientists, biologists, geologists and engineers.
Alt & Witzig Engineering, Inc. provides the following wetland and stream services:
Wetland Delineations
Section 401 and 404 Permits
Wetland Mitigation Design
Wetland Construction and Restoration Management
Wetland Mitigation Monitoring
Stream Restoration and Relocation
Stream Bank Stabilization
Stormwater Wetland Systems